$58.8 billion was invested in the US through venture capital in 2015, making it the biggest benefactor of this investment type in the world. That money was invested in everything from financial services to biomedical research. A substantial portion of the money was also invested in America's world leading technology sector.
While Silicon Valley still dominates the technology landscape when it comes to American investment statistics, emerging cities all over the country are also getting in on the action and creating opportunities for millions of Americans. The Homes.com New Tech City Index ranks these emerging cities based on a number of metrics including industry wages, employment levels, and average house price (see below for full calculation).
So, where is the best American city to live for tech professionals?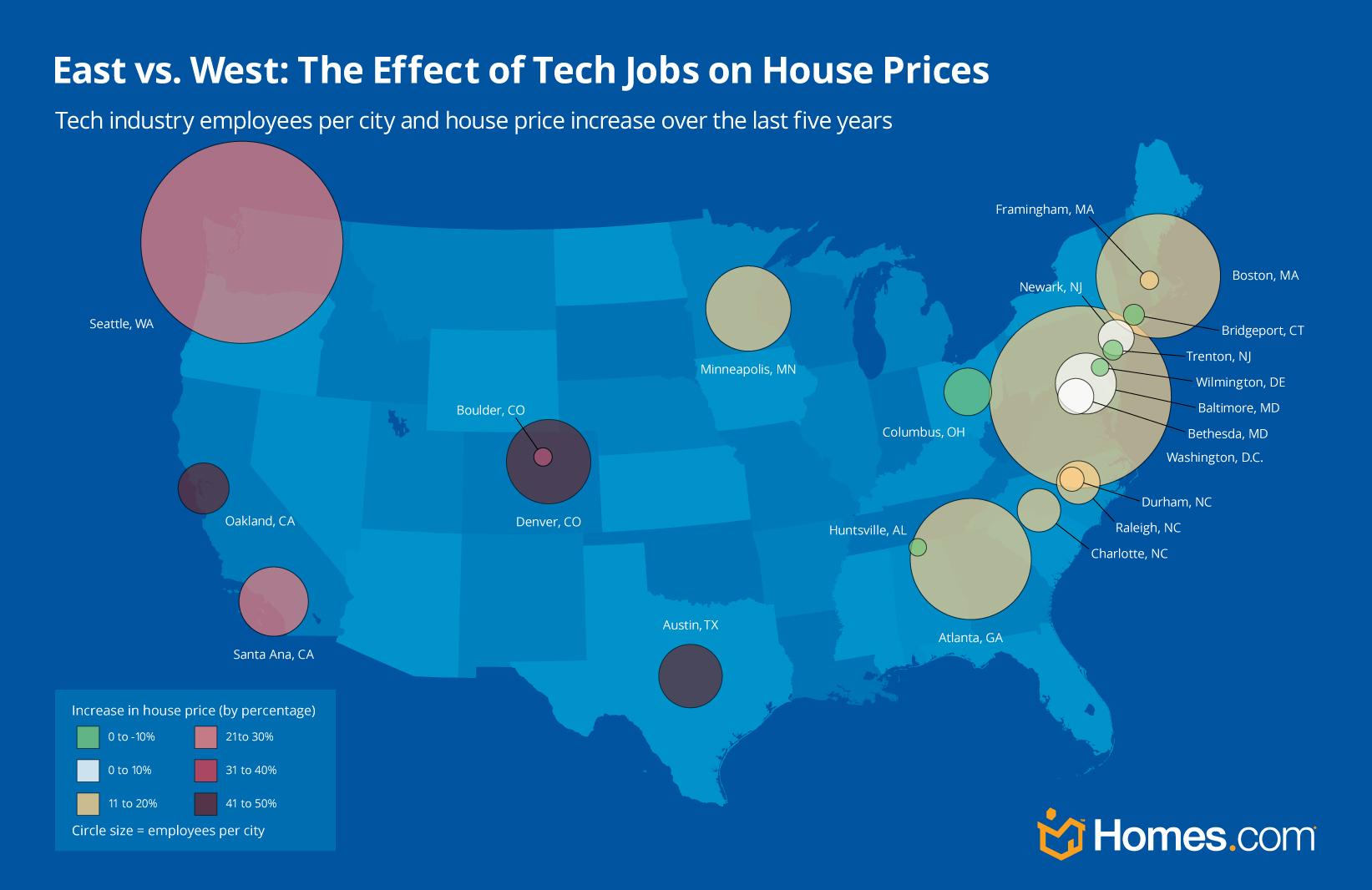 The top 10 cities ranked were:
Denver, CO
Framingham, MA
Oakland, CA
Atlanta, GA
Boston, MA
Austin, TX
Santa Ana, CA
Baltimore, MD
Durham, NC
Boulder, CO
Charlotte ranked No. 17; Raleigh No. 18
View the entire list here
Durham lands among top emerging tech cities to liveMORE INFO