Corner Boys BBQ Brings Its Mission to "Feed the People" to ATC, July 3-26
Fuquay Varina's Corner Boys BBQ, a popular food truck and catering company, will set up shop at the PopUp @ American Tobacco Campus, July 3-26.
With roots in the community, founder and owner James Sampson got his start as a self-taught chef by sourcing and selling the meat and produce he would find at local produce stands and farmers markets. Popularity and demand grew and soon Sampson found his food in high demand for events and began to travel around the Triangle bringing what he describes as an "innovative and soulful take on common food with a magical touch."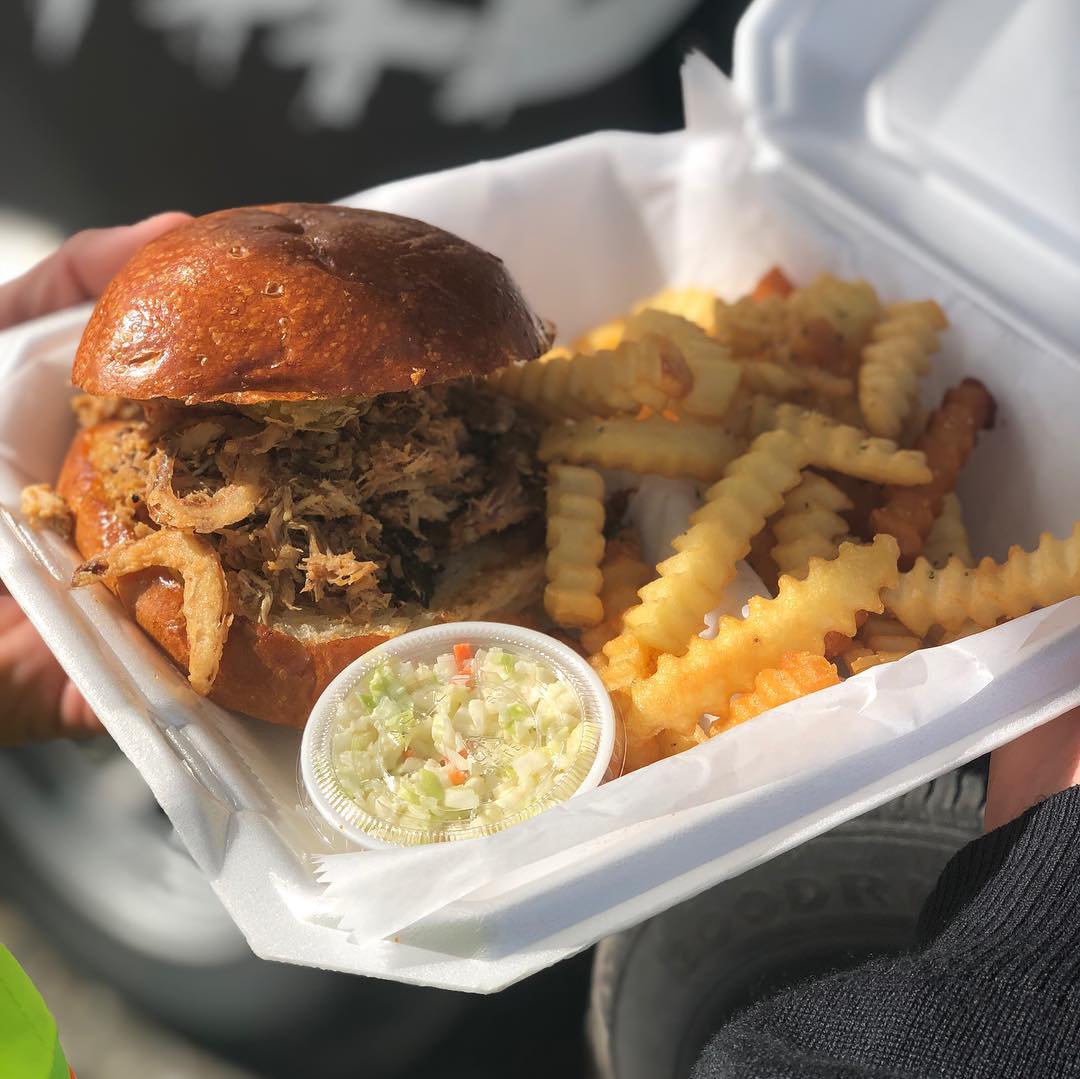 He adds, "The move to the PopUp is the continuation of a dream becoming a reality. I've worked so hard to build this business by not sacrificing my mission of feeding people delicious food they know in new and delightful ways."
The PopUp@ATC is located next to the Bullpen, adjacent to Bull City Mini – a community-designed mini golf course that will offer beer and wine. Each hole in the course is inspired by Durham and is designed by people that know Durham best – its people.
Dates and Times:
More on PopUp @ American Tobacco Campus
PopUp @ American Tobacco Campus will regularly feature new entrepreneurs and their concepts. The revolving showcase deepens and enhances Durham's role as "the Startup Hub of the South."
The PopUp experience has spread from the single location to also include PopUp opportunities at The Bullpen.
PopUps featured in the space include Caballo Rojo, Boricua Soul, MicMag by Me, Taco Grande East Durham Pie Shop, Beard and Lady and NC Oyster 365.
Entrepreneurs can review PopUp @ American Tobacco Campus' microsite (popupdurham.com) for details and information on how to be involved.
Consumers can also check the microsite for information on the latest PopUp showcase. American Tobacco's social channels (Facebook, Twitter, and Instagram) will carry PopUp news. The hashtag is #PopUpDurham. Images for press are here.